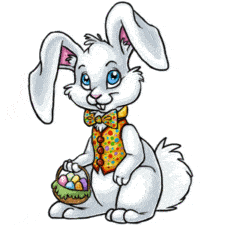 On the grounds of Northland Christian School, HCC held its Annual Easter Party for Houston area agencies and families.  Over 250 underprivileged children enjoyed planned festivities including a petting zoo, pony rides, moon walks, face painting and a visit from the Easter Bunny.  Title Sponsor PrimeWay Federal Credit Union delighted guests with a slime and washable tattoo booth.  Games were played, Lego robotics were demonstrated, Easter cards were crafted, cotton candy, popcorn, cookies and mini cupcakes were consumed by all.  eSigns/Digimagination added a special touch to the day's event with a photo shoot for family pictures. Then excitement tripled when over 13,700 candy-filled Easter Eggs were spread throughout the fields for the traditional Easter Egg Hunt.  Individual Easter Baskets, Build-A-Bear stuffed animals, books, board games and reflective wristbands were distributed to each child prior to leaving the festivities. 
HCC teamed up with Wendy's Old Fashion Hamburgers, Borden's Dairy Company, PepsiCola Bottling Company, 501st Legion characters, PAL dancers, Cookie Monster, Landry's Inc. Rain Forest Café, Whataburger, St. John II RoboKids robotics team, Klein Volunteer Fire Department, Izzie's Jewels, Houston Police Department, Jeff Parke/Atopio LLC, Violeta's Pasteles and Northland Christian School helped make this event unforgettable for those deserving children.  THANKS to LM Photography & Salviace Photography for capturing all of the events memories.
Candy-filled Easter Eggs were donated by NCL – Wildflowers; Klein, Klein Collins and Klein Forest Student Councils; Maricela Alvarado; Spring-Klein Shooting Sports 4-H Club; Heritage 4-H Club; Whataburger; Houston Young Lawyers Association; Christopher Merrill; Stevie Morgan; Canine-In-Action Fly Ball Club; Stephanie Rosales and Harrison and Reese Atkins.
Houston Children's Charity would like to extend thanks to our gracious host Jason McClendon and Northland Christian School for allowing us to bring a smile to kids' faces year after year.