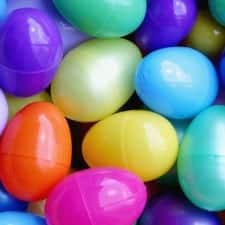 OVER 13,700 EGGS DONATED!!!!

On behalf of the special children we serve, we graciously would like to thank all of the individuals, student-led organizations, families and companies that generously donated candy-filled Easter Eggs to our Annual Easter's Party Easter Egg Hunt.  
THE EASTER EGG HUNT WAS A SUCCESS BECAUSE OF YOU!
Candy-filled Easter Eggs were donated by:
Maricela Alvarado
Harrison and Reese Atkins
Canine-In-Action Fly Ball Club
Heritage 4-H Club
Houston Young Lawyers Association
Klein Collins Student Council
Klein Forest Student Council
Klein High Student Council
Christopher Merrill
Stevie Morgan
NCL Wildflowers – Spring
Stephanie Rosales
Spring-Klein Shooting Sports 4-H Club
Whataburger