A TEXAS SIZED PARTNERSHIP
THANK YOU goes out to our Sweet Dreams sponsor for the next 3 months.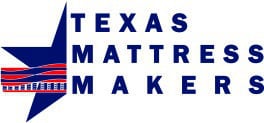 Texas Mattress Makers is teaming up with Houston Children's Charity for the months of May, June & July to help create many restful nights of sleep for children of Greater Houston.
A donation of 100 BEDS to Houston Children's Charity's  "A Better Night's Sleep" program each month will help reduce the number of children sleeping on the floor or in makeshift beds.