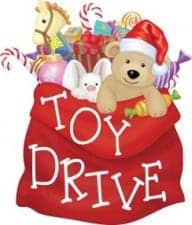 We would like to take this opportunity to THANK each and every person that donated to the 2015 Toys for Tots program.
We are very grateful for those of you who collected and/or donated toys at one of the area toy drop locations OR hosted a Toys for Tots event at your home, office or other venue. Through your generosity, thousands of families throughout Houston were able to receive toys for their children this holiday season.
Due to your BIG HEARTS we were able to create more "Christmas Magic" for children during the holiday season.