IT'S BACK…BIGGER AND BETTER THAN EVER!
Talbots invites you to NOT ONE…BUT MULTIPLE afternoons of shopping and refreshments.
10% of pre-tax sales will be donated to Houston Children's Charity.
Drop by the following stores and SHOP & MAKE A DIFFERENCE!!!   Each shopper will experience fashion from the latest styles.
4/22    Town and Country Village (660 W. Sam Houston Parkway N., Houston, TX 77024)
5/13    River Oaks Shopping Center (2028 West Gray, Houston, TX 77019)
6/3      Houston Galleria (5135 West Alabama, Houston, TX 77056)
6/10    Kingwood (8000 Kingwood Drive, Kingwood, TX 77339)
Talbots will donate 10% of pre-tax sales on all merchandise purchases by participating customers made at the designated Talbots store from 11 AM – 3 PM to Houston Children's Charity. See a Talbots Associate for details on the promotion and to participate.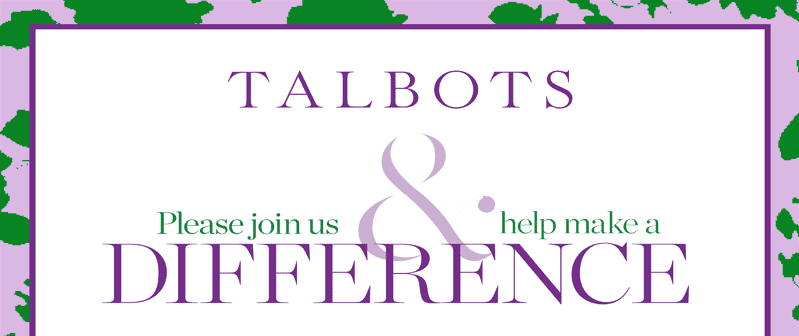 This contribution is not tax deductible.
Talbots is not affiliated with, sponsored or endorsed by Houston Children's Charity.