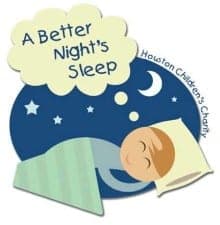 On November 18, 2014 D. Miller and Majic 102.1  teamed up in support of Houston Children's Charity's "A Better Night's Sleep" program with an ALL DAY radiothon.
Your donation will help provide brand new beds to children in the Houston area.
Hundreds of Houston's children do not have a proper bed to sleep on. Many are even forced to sleep on the floor! Without a good night's sleep, these children are ill equipped to face the challenges of school and life.
Since 2006 Houston Children's Charity's, "A Better Night's Sleep", has provided beds to over 5,600 children thanks to over $562,000 donated annually.  Together, we can make a difference in their young lives. Each $100 donation to the "A Better Night's Sleep" program gives a needy child a new twin bed complete with clean sheets, pillow, and blankets.  Hundreds of children in Houston, Texas are in need of beds on a daily basis. There is not another existing program in the Houston area providing new beds and bedding on a monthly basis to children in need.
Scientific research has shown that there are significant links between a child's sleeping habits and their performance in school:
• Children who nap longer during the night have longer attention spans.
• Children who are diagnosed with ADHD have dramatically improved peer relations and classroom performances once better sleep routines have been established.