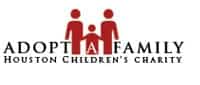 The enthusiasm and support for this program continues to surpass previous years. In October, generous people from around the greater Houston area begin contacting Houston Children's Charity to help make a less fortunate family's holiday brighter.
In 2015, over 433 individuals/corporate sponsors eager to participate in the program made this another successful year. Thanks to their generosity, 578 families with 1,558 children were blessed with Christmas joy. The families involved with our Christmas programs were touched with a giving spirit and toys that bring those special memories that every child deserves.
Each adopting sponsor purchased toys, housewares, clothing and/or other items needed by their individual family. Many families have greater needs for their little ones than simply toys. Because of our sponsor's giving hearts…Christmas miracles do happen!!!
CHRISTMAS MIRACLE STORIES!!!
To all Employees of Birch — Human Recourses Department:
We worked with HCC's Adopt-A-Family program as part of our community service project during the holidays.  We were lucky enough to be able to assist The Muniz Family in providing the children with an awesome Christmas.  Single-mom Stephanie was overjoyed when we brought over the presents that we had all wrapped for her three kids.  The kids were especially excited as they ran back & forth from the apartment to the truck helping us unload everything on Tuesday.  The smiles that we put on their faces were priceless. 
With the generosity at Birch, we were able buy everything the kids had asked for on their Christmas lists.  PLUS we bought them necessities like clothes and shoes as well.  We even purchased the family some new towels (that mom Stephanie had indicated they needed badly) and a Christmas tree. 
This is a very hectic time of year and many of us are trying hard to make our own kids and families holidays special but this year Birch employees have done so much to help this great family have a Christmas to remember.  Stephanie told me "please let everyone in your company know we are so thankful for all you have done.  I want everyone there to be able to see how happy they have made my kids." 
Brian Packwood, PHR
Human Resources
I just wanted to let you know that my adopted family is adorable!!!! I made their Christmas one to remember and it was so appreciated! The kids had fun with their toys and modeled all their clothes (which fit them perfectly!!). The single Dad, Trinidad, is a lovely person and very grateful. Plus he brought the children to our church and he went to a men's group!! So the Lord works beautifully in every way!!!
I am thrilled I could help and this truly makes me happy! I appreciate what you all do to help the needy people!!
Merry Christmas and hope you all have a great New Year!!
Best Regards,
Cindy Naylor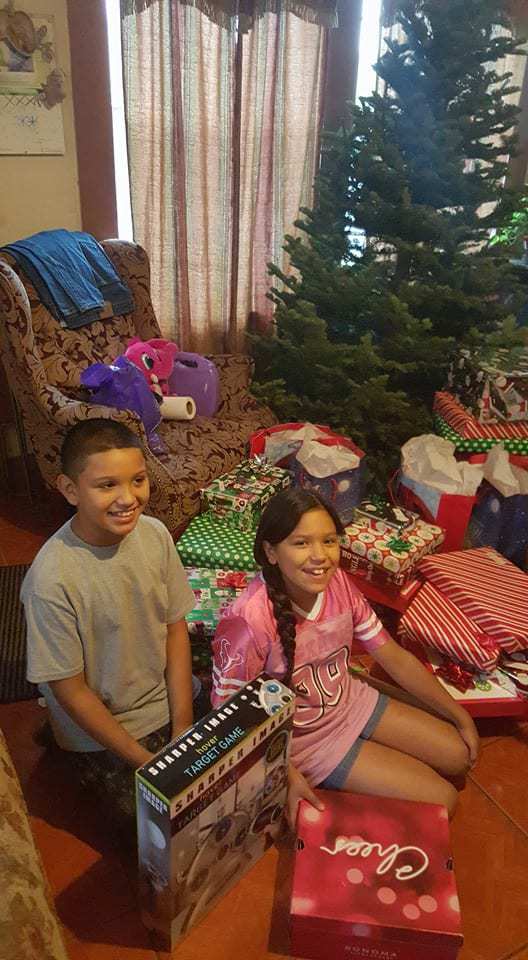 Every year we have the privilege of participating in Houston Children's Charity "Adopt-a-Family" Program. It is the highlight of our year to see the surprised and happy faces of the kids when they see us bringing in gifts. This year our kids were so excited about their new bikes, which of course we couldn't wrap, but they had plenty to unwrap come Christmas morning. The little girl was super sweet and even made Sherri a SpongeBob Photo and signed it. We always walk away knowing that come Christmas morning when they open their gifts they will be surprised with what the Elves of Brittany Blake Interiors delivered to them.

Dina Connolly
Brittany Blake Interiors
Thank you for your interest in participating in the Houston Children's Charity "Adopt A Family" program. Registration is now open.