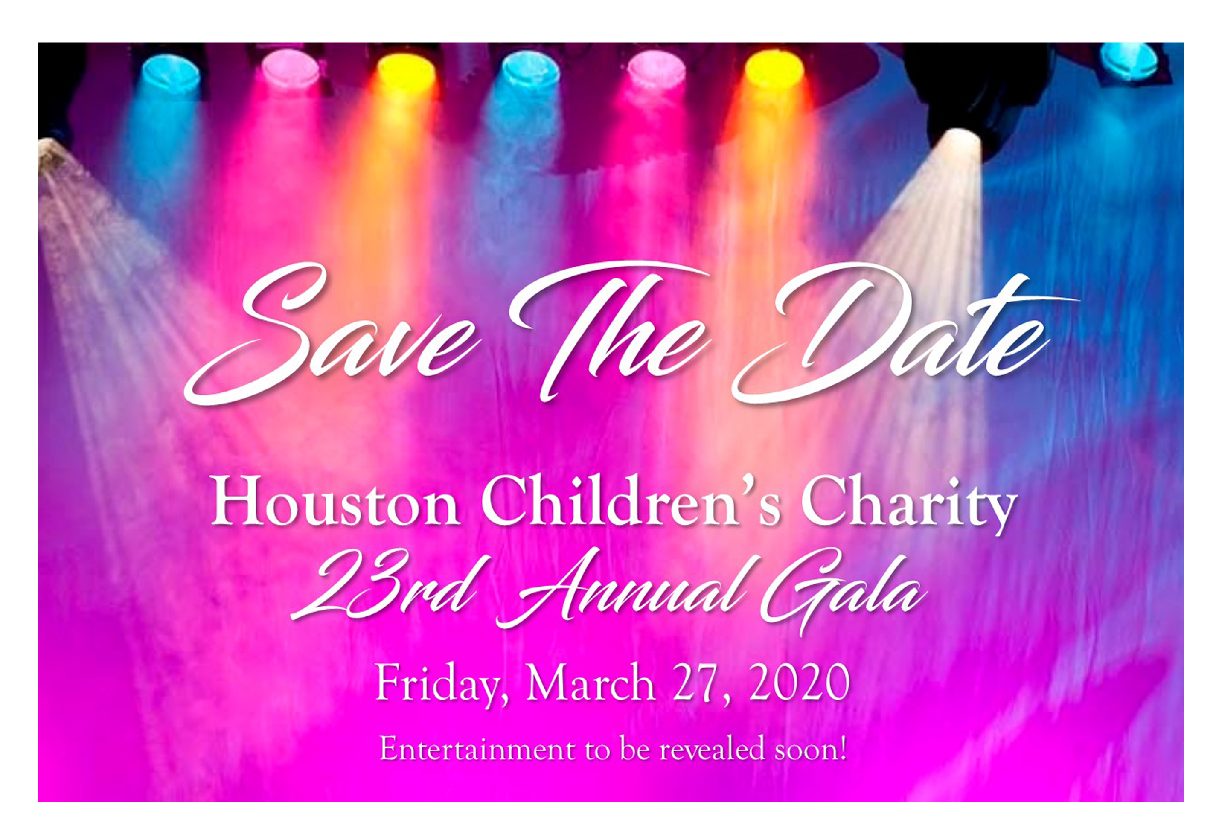 Book Your Table Today for 2020! Download here:
 23rd Annual Gala Reservation Form
Our 23rd Annual Gala will be held on Friday, March 27th, 2020 at the Post Oak Hotel. Our Gala Chair for this year will be Hallie Vanderhider and legendary band Chicago will color everyone's world with their soulful rock highlighting the evening's entertainment.