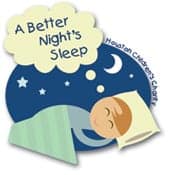 Click here for Español.
Too many of Houston's children do not have beds and are sleeping on the floor. An opportunity for "A Better Night's Sleep" is provided through our bed distributions. This program provides mattresses, bed frames, sheets, pillows, and blankets to over 25,000 children in need.
Scientific research has shown that there are significant links between a child's sleeping habits and their performance in school:
•  Children who nap longer during the day have longer attention spans.
• Children who are diagnosed with ADHD have dramatically improved peer relations and classroom performances once better sleep routines have been established.
There is no other existing program in the Houston area providing brand new twin beds and bedding on a monthly basis to children in need. Each bed represents an opportunity for SWEET DREAMS and relaxing place to lay their head.
Every child deserves a good night's sleep. Many children across our city are not so lucky. To ensure this, every child must start with the basics. These fundamental ingredients include a bed frame, box springs, mattress, blankets and clean sheets. This vision matured into Houston Children's Charity "A Better Night's Sleep" program.
The staff and Board of Directors of Houston Children's Charity are deeply troubled by the fact that thousands of area children are growing up without a bed to sleep in each night. Many other children are trying to rest on worn-out mattresses and makeshift beds that should not qualify as such. Since the inception of "A Better Night's Sleep" program, we have provided peaceful nights for better sleep for special children.
Only the future will reveal what is in store for these children who receive,"A Better Night's Sleep." Only time will tell if there is another NFL star, a future president, a Fortune 500 CEO or a beloved teacher who is among the children we assist today. Together, we can provide the foundation to help them rise each day – rested and equipped -- to undertake any challenges that lie ahead.