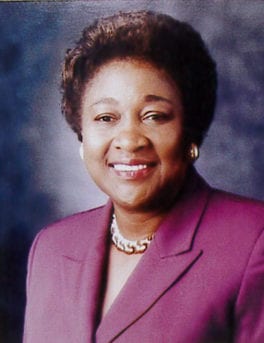 Dr. Lois J. Moore, Board of Directors – BSN, MED, LHD, FACHE, is the previous Chief Administrator of The University of Texas Harris County Psychiatric Center served as a nurse, educator, administrator, and, first and foremost, an advocate for those who are in need of medical care.
Dr. Moore was named Chief Administrator of UTHCPC in 2000 and retired in 2013. Prior to that, she worked her way through the ranks of the public health care system, serving as a nurse and in various administrative capacities, including ten years as President and Chief Executive Officer of the Harris County Hospital District.
Dr. Moore is also very active in the community. She served on numerous boards including the American Red Cross, March of Dimes, United Way, Texas Association of Public and Non-Profit Hospitals, and the National Association of Public Hospitals. She is a Fellow of the American College of Health Care Executives and is included in Who's Who in America.