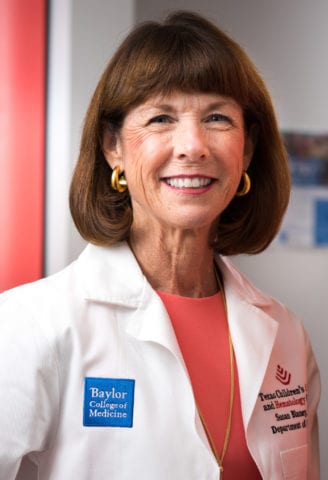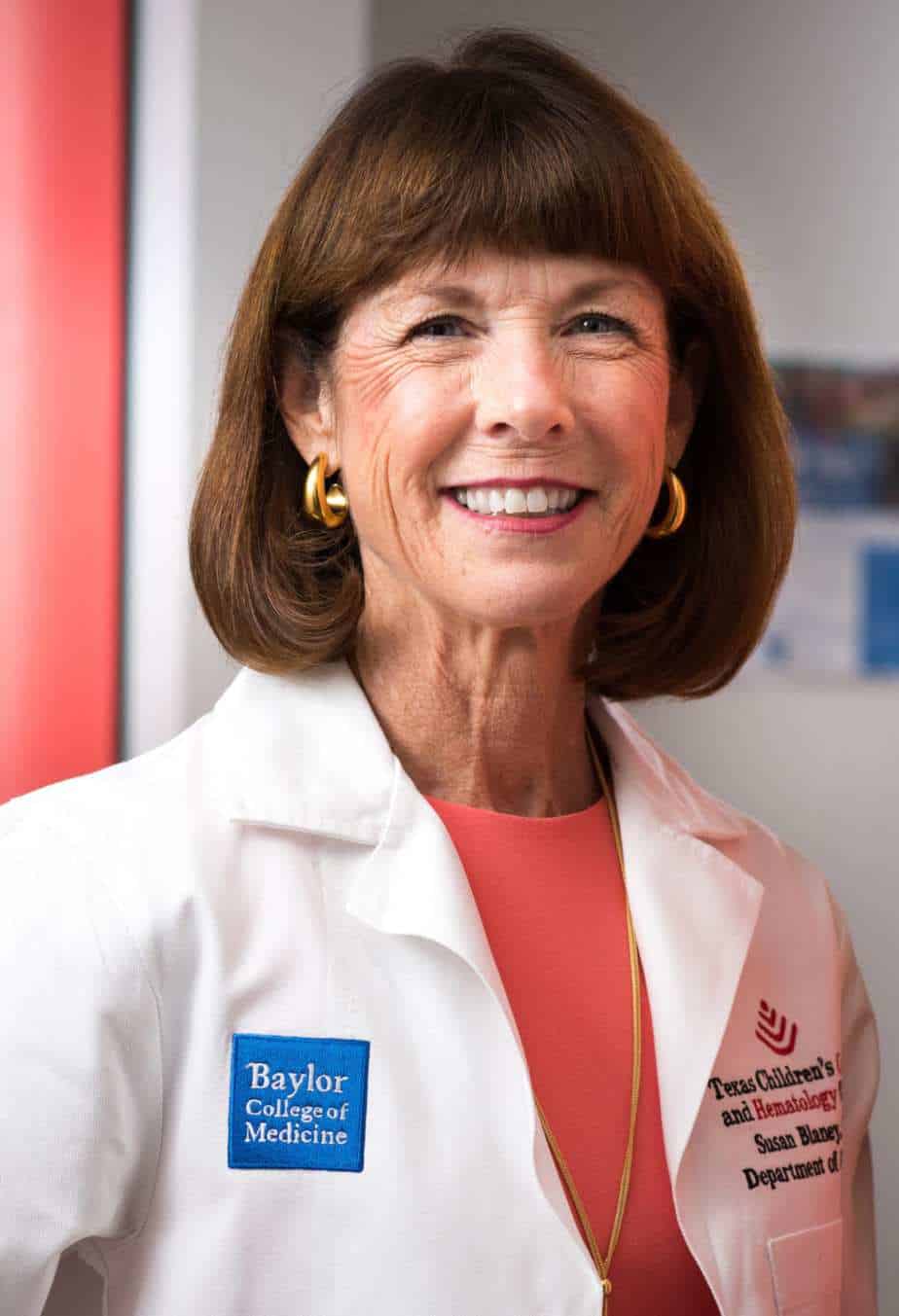 Susan M. Blaney, M.D. is the Director of Texas Children's Cancer and Hematology Center at Texas Children's Hospital and a Professor of Pediatrics at Baylor College of Medicine. She is a board-certified pediatric oncologist whose career over the past several decades has focused on the development of new agents and therapeutic strategies for children with recurrent or refractory cancer, particularly for those with malignancies of the central nervous system. Dr. Blaney has played a key leadership role in the development of numerous early phase clinical trials of novel agents for the treatment of childhood cancer over the course of her career.
Dr. Blaney's influence in the field numerous roles that she has held over the years including her service as Vice Chair of the Children's Oncology Group, a cooperative effort of 200 leading children's hospitals across North America that is funded by the National Cancer Institute (NCI).  She has also served on the NCI's Clinical Trial Advisory Committee and its Investigational Drug Steering Committee. She has been a regular consultant for the FDA's Pediatric Oncology Drug Advisory Committee, as well as for other leading cancer organizations such as the American Association for Cancer Research and the American Society of Clinical Oncology. She also directs or has served on the scientific advisory boards for many not-for-profit foundations for childhood cancer research.
Dr. Blaney has published more than 215 articles in peer-reviewed journals and has authored numerous book chapters. She is editor for Pizzo and Poplack's Principles and Practice of Pediatric Oncology, the leading textbook in the field of pediatric oncology, as well as for Rudolph's Pediatrics, a leading pediatric textbook.