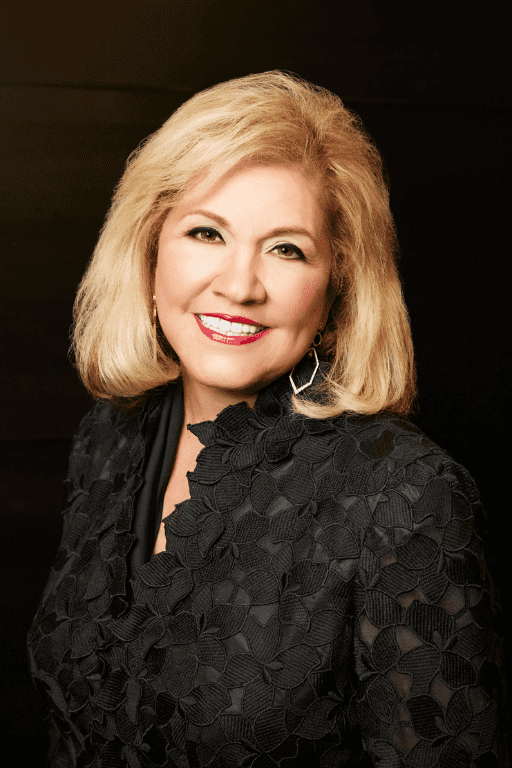 As President and Chief Executive Officer of The Richland Companies, Edna Meyer-Nelson directs all business activities for Richland's many divisions. Since founding The Richland Companies in 1993, she has amassed a portfolio of 35 properties in five states representing more than 2.5 million square feet of commercially owned and managed property throughout the Southwestern United States valued in excess of $250 million. She began her career in the banking industry where she served as Vice President, Commercial Loan Officer, and Marketing Director for several of the larger banks in Houston, such as: Great Southern Bank, Fondren Southwest Bank, American National Bank and Charter Bank. During her tenure, Meyer-Nelson's duties included initiating commercial, small business and real estate loans, as well as executive lines of credit. While managing over $50 million in assets, she also assisted in the buyouts of several independent banks, initiated and incorporated new, cost effective programs, and actively encouraged executive women to enter new business ventures.
Meyer-Nelson is a graduate of Southern Methodist University with post-graduate degrees from the University of Houston and the University of Colorado. She is an active member of the National Association of Professional Women, CREW and the American Business Women's Association as well as a frequent guest lecturer for a variety of graduate, undergraduate and continuing education courses at Rice University and University of Houston, where she sits on the Executive Advisory Board-Graduate Real Estate Program, C.T. Bauer College of Business. A longtime board member of Houston Children's Charity, in 2009 Edna earned the distinction of presiding as its first female President. She also serves on the board of the Houston Police Foundation. She is a member of The Cooley Circle, a Charter Member of Baylor Research Advocates for Student Scientists, a recipient of the CAP Cherished Companion Award and a supporter of Houston Crime Stoppers.
Meyer-Nelson was named a 2020 Texas Commercial Real Estate Icon by REDnews. Meyer-Nelson was awarded the Sue Trammell Whitfield Award for Resiliency from The Women's Fund and was named an Executive of the Year and Woman of the Year finalist by REDnews in 2020.  Meyer-Nelson is an official Member of the Houston Business Journal Leadership Trust, has been named one of H Texas Magazine's 25 Most Beautiful Houstonians, a Houston Treasure by The Social Book, a Houston Business Journal Women Who Mean Business 2019 Honoree, a Connect Media Women in Real Estate Award Winner and one of Houston's Inaugural Power Women by BisNow. In 2018, she became one of 48 women in the country to be inducted into Real Estate Forum's Women of Influence Hall of Fame. Additionally, the YWCA of Houston honored Meyer-Nelson with their Outstanding Business Woman Award. In 2017, she became the first woman to receive the Houston Business Journal's Landmark Lifetime Achievement Award and was honored with CREW Houston's inaugural Circle of Excellence Award. She is an inductee of the Greater Houston Women's Chamber of Commerce Hall of Fame, has been named Houston Business Journal's Inaugural Best for Profit CEO and a finalist for their Women Who Mean Business Award, received CREW's 2015 Networking Story of the Year, one of Real Estate Forum's 2014 Women of Influence, one of CREW's 2012 Top 15 Women in Commercial Real Estate, one of Real Estate Forum's 2010 Women of Influence, a top finalist for "Business Woman of the Year" and "Entrepreneur of the Year" and continually garners top spots on The Houston Business Journal's Top 50 Women Owned Businesses, Top 50 Fastest Growing Businesses, and Top 100 Diversified Businesses in the United States. She currently resides in Houston, Texas.