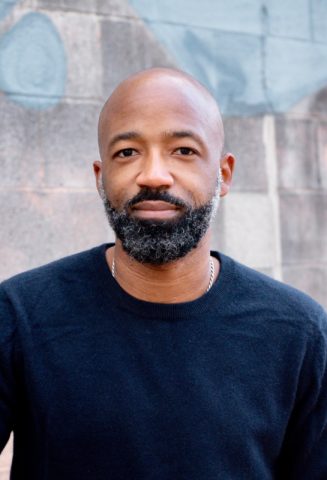 Ernest Hunter II is the Chief Executive Officer (CEO) of The Frenchy's Companies, which includes Frenchy's Chicken, Frenchy's Sausage Company and Frenchy's Restaurant Group. He is a proven business leader with experience in operations, mergers and acquisitions (M&A) execution and financial advisory services. In his role leading Frenchy's, Ernest not only utilizes his business skills, but serves a company with a rich local heritage and strong employee community.
Ernest is also a Founding Member of The Maroon Alliance, an investment group of Houston-based Black entrepreneurs and industry professionals with a focus on making control or non-control investments in Texas. Currently, 80% of The Maroon Alliance portfolio companies are based in Houston. He advocates for entrepreneurship and ensures that The Maroon Alliance focuses on the start-up ecosystem, offering support beyond financial investment.
Ernest's career began when he attended Texas A&M University on a full Navy ROTC scholarship. He earned a Bachelor of Science degree in Electronics Engineering Technology, while remaining active in numerous campus organizations. Upon graduation, Ernest was commissioned as a Naval Officer. He spent six years as an active duty Naval Officer, traveling domestically and abroad. He served on multiple ships, including deployment on a guided missile destroyer, and also served as an Intelligence Officer at the Defense Intelligence Agency in Washington, D.C.
Following his time as a Naval Officer, Ernest earned his Master in Business Administration (MBA) from Howard University in Washington, D.C., where he graduated with honors. He then joined Deloitte, where he served in Strategy and Operations and Corporate Valuation. He later transitioned into investment banking by joining Deloitte Corporate Finance, and subsequently BKD Capital Advisors. He received both his Series 79 and Series 63 licenses and gained significant business deal experience, including sell-side and buy-side M&A, restructuring and debt finances.
Outside of work, Ernest believes in being involved within the communities he serves and lives in. He is on the Executive Board of Directors for the Juvenile Diabetes Research Foundation (JDRF), serving as Promise Ball Co-Chair for both 2020 and 2021. He is additionally a Houston Committee Member for the Association of Corporate Growth. Most importantly, Ernest focuses on spending time on his prize investments: his accomplished wife, Shannon, and their two beautiful children, Shelby and Ernest III.