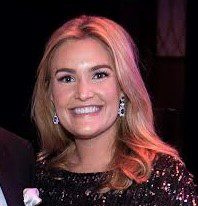 Frances Moody Buzbee was born into an iconic family with a surname that's been synonymous with Texas business and philanthropy since the 1850s. Frances has continued to be involved in many of the family business interests and traditions. The tradition of philanthropy and non-profit work holds a special place in her heart. After graduating from Southern Methodist University, with a degree in sociology and psychology, Frances has been actively involved with many organizations involving children and animals throughout Texas. Frances is a proud board member of the Moody Neurorehabilitation Institute, Habitat For Horses, and Houston Children's Charity. 
Frances alongside her husband, Tony Buzbee, have converted their ranch, Antioch Ranch and Farm, Frances Farms, into a modern-day Noah's Ark. These two facilities offer abused and neglected animals a safe haven, a place where they can heal and live in peace.  There they receive the proper rehabilitation and vet care needed while thriving on thousands of acres. Frances hopes to create a program with Houston Children's Charity to bring children in need to the farm.  
Frances and Tony chaired the 2021 Houston Children's Charity Gala raising record numbers, and between the Moody Endowment and her husband, have contributed over 17 wheelchair-accessible vans. 
Frances loves spending time with her husband and traveling the world creating memorable experiences. She also loves to spend her free time with her family, friends, and her beloved dogs, Buddy & Burton.