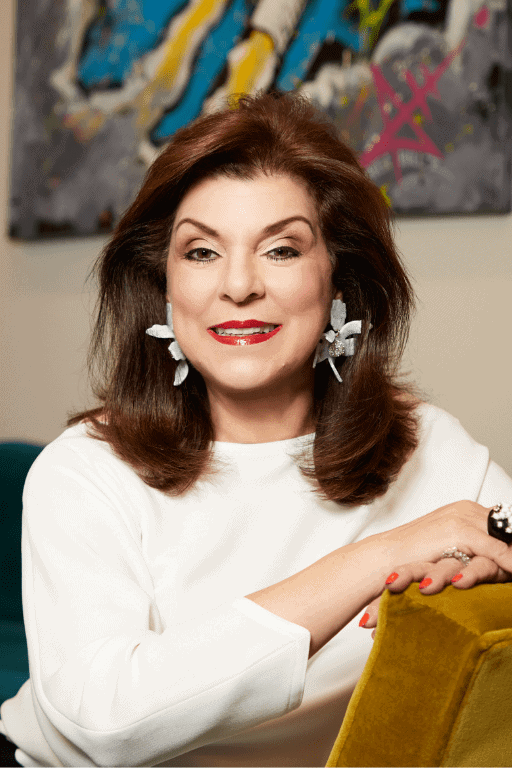 What began with a tried-and-true, $5-per-plate spaghetti supper benefiting her children's private Christian school blossomed into nothing short of a meaningful career for Laura Ward. Thirty-one years and over 100 million dollars later, the President and CEO of Houston Children's Charity ranks among the city's top fundraising executives.
Growing up in rural Crowley, La., Ward and her eight siblings didn't have to look far to spot the devastating effects of poverty, especially on their fellow youth. After graduating from LSU, she returned to the impoverished community to serve a brief stint as a librarian, during which time her sack lunch would disappear from her desk drawer on a daily basis. "It was then that I realized we had kids who were so hungry, they would steal to eat," Ward says. "It was horrific for me, and I knew when I was able, I would work for the children who didn't have what they needed."
An integral part of Houston Children's Charity since its inception in 1996, Ward has visited hundreds of homes to perform due diligence and assess true need. Her staggering observations – from infants snuggled in dresser drawers to trios of toddlers sleeping side-by-side on a single twin-size mattress to grade schoolers huddled into refrigerator boxes turned makeshift cots – directly impacted the development of its much-needed programs, which include "A Better Night's Sleep," "Chariots for Children," "Back2School," "HCC Closet" and "Toys for Tots."
On any given month, the nonprofit organization maintains waitlists of up to 800 kids without beds and 80 households in need of safe and efficient transportation. Still, even in a year of pandemic-related challenges, Ward and her team have pressed on. Using a contactless drive-thru system, they have provided over 1,000 beds, complete with sheets, blankets and pillows, to bedless children and 15 wheelchair-accessible vans, at $36,000 each, to deserving families – not to mention, backpacks full of age-appropriate supplies to 3,000 students, clothing to families at no cost, holiday toys to over 12,000 youngsters and more.
"My favorite part of the job is when all of our efforts culminate on a distribution day," Ward says. "The kids come with their parents, and they are so excited. They jump up and down like most kids do when you take them to a candy store."
An inspiring leader, Ward has contributed her time and expertise to numerous charitable events over the years, while working with various local philanthropic organizations, such as the Arbor School, Houston Furniture Bank, and the Houston Police Foundation. Among her countless accolades, she has been inducted into the Greater Houston Women's Hall of Fame, named one of the city's 50 most influential women by Houston Woman Magazine, designated a "Most Admired CEO" by the Houston Business Journal, and most recently, honored at the Easter Seals Greater Houston's 20th-annual "Hats Off to Mothers" luncheon.
Recognizing that "need never takes a vacation," Ward's unwavering dedication to improving the well-being of Houston's underserved youth has made her a true champion of the lifelong cause. With contagious enthusiasm and passionate perseverance, she has built an impeccable reputation among an ever-widening circle of loyal advocates and friends – many of whom even savored that long-ago spaghetti dinner fundraiser.