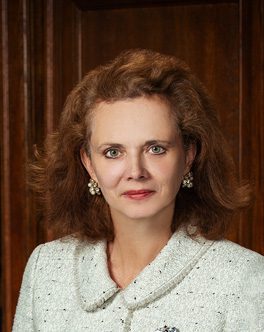 LeAnn Kaczynski was named CEO of Smart Financial Credit Union in April 2022 having previously served as Executive Vice President, CFO, and VP of Electronic Member Services over her 17-year tenure with the company. LeAnn is also currently the President of the Smart Financial Foundation and has participated with multiple area charities during her years in the Houston area including Best Friends Animal Society and Habitat for Humanity.
Before joining Smart Financial, LeAnn began her career in the credit union industry at Power Federal Credit Union in Syracuse, NY.  She entered their management trainee program in 1994 and held several positions during her tenure, including Vice President of Accounting and E-Commerce.  Early on in her career with Power, she became active in both the Jaycees and Junior Achievement and remained active until moving to Houston in 2001.
LeAnn graduated from Clarkson University in Potsdam, NY, with a Bachelor of Science degree in Industrial Distribution and an MBA in Finance and Accounting. Originally from a low-income rural area in upstate New York, LeAnn is a strong advocate for children's causes and has directed the Smart Financial Foundation's focus for fundraising and volunteer activism towards underprivileged children in the Houston area. LeAnn is also a strong animal rights supporter with her love of animals spurred by her years growing up on a farm and serving in 4-H.
In her free time, LeAnn enjoys the vibrant restaurant scene in Houston and spending time in her second home in the Blue Ridge Mountains. She is married to her husband, David of 34 years, and has a daughter Mikaela.