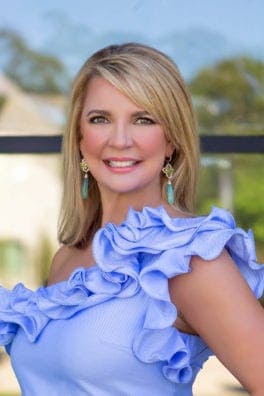 Melissa Juneau is active in several charitable organizations in Houston, including Houston Children's Charity, Texas Children's Hospital, and The Lone Survivor Foundation.
She is very interested in finding ways to assist combat veterans' transition into civilian life, with an emphasis on achieving success in business and in life. Melissa and her husband, Brad, host retreats for veterans at their ranch, the Lazy J, where they also enjoy hunting and spending time with family and friends. They have one daughter, Scarlette, who attends the Kinkaid School.
Melissa Juneau holds a BS in Education, specializing in Special Education. She taught elementary school for 15 years and still volunteers for The Kinkaid School. She also volunteers for Dec-My-Room, a charity that decorates children's rooms that will be at the hospital for a prolonged period of time.
She is on the board of Houston Children's Charity and is a Sustaining Member of The Junior League of Houston. Melissa was also chosen as a "Fresh Face of Fashion" by Houston Magazine and Tootsie's.
Melissa holds the title of President of the ECW board at St. John the Divine and is a lifetime Ambassador at Texas Children's Hospital. She also serves on the board of Freedom Place, a residential treatment center for victims of sex trafficking and is a trustee for the Houston Ballet.
She also supports Easter Seals and Couture for a Cause, which benefits Amschwand Sarcoma and Youth Hope Association.
As a winning team, Melissa and Brad Juneau are at the core of charitable sponsorship and present a shining example for community involvement.