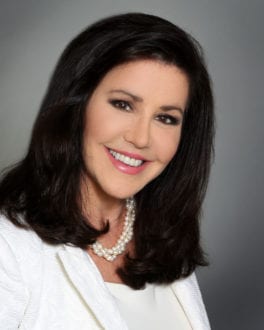 Personally and professionally, every one of us has defining moments in life – moments that shape and define us and often shape the lives of others in the process. Helping others has come to define my life. The work is always fascinating, always challenging, and demanding the absolute best of me. At the end of the day, the greatest reward is feeling you've made a difference in someone's life.
Profession/Career
1996 – Current: President and CEO, RobinYoung & Company, Inc.
An advocate for plaintiff's rights for over two decades, Young-Ellis specializes in an array of guaranteed structured vehicles and services. As a proven professional with unparalleled expertise, Young-Ellis is retained by personal injury attorneys, guardian ad litems, litigation teams, and tax and estate attorneys to develop sound financial strategies for personal injured plaintiffs and their families. www.robinyoungcompany.com
Education
Studied at Alvin Community College and San Jacinto College.
Certified Structured Settlement Consultant (CSSC) designation from the National Structured Settlement Trade Association and University of Notre Dame.
Master Structured Settlement Consultant (MSSC) designation from the National Structured Settlement Trade Association and University of Notre Dame. Among the first of twenty-three (23) professionals in the industry to be accepted into the program, and to successfully achieve the designation.
Currently Serving Professional and Charitable Organizations:
National Structured Settlement Trade Association Education Committee
Baylor College of Medicine Partnership Board
ESCAPE Family Resource Center Board of Directors
Houston Livestock Show and Rodeo – Board of Directors; Education Contribution Review Committee; Quarter Horse Committee; Youth Horse Show Committee; and Calf Scramble Donor Committee
Houston Children's Charity newly elect Board of Directors
U.S. Army Recruiting Battalion Houston Community Relations Committee
Philanthropist, Humanitarian and Volunteer
1993 – Current: Houston Livestock Show and Rodeo – serves on the Board of Directors and on multiple committees. Young-Ellis has served as a former chairman, and multiple times as a vice chairman.
January 2008: Young-Ellis founded Salute to Our Troops Houston, coordinating a one-of-a-kind-salute to an all-inclusive day honoring active duty and reserve military members. In the commencement year, the event hosted 500 troops. In 2009, the event tripled to 1600 troops and their families. Due to the continued success and growth, in 2010, Young-Ellis accepted an invitation from the Houston Livestock Show and Rodeo to start a special task force and to pass her event program on. Within a year, in 2011, the successful program became the official Houston Livestock Show and Rodeo Armed Forces Appreciation Committee. Under Young-Ellis' leadership and development, the program became one of the largest joint-service appreciation events in the country for the armed forces and their families. The program continues today hosting over 5000 joint-service active duty and reserve troops, their families, over 200 wounded veterans, World War II and former-veterans.
Current: Serves on the Baylor College of Medicine Partnership Board. In 2016, Young-Ellis co-chaired the annual fundraising gala, The Magic of Motown, setting a record breaking $10,720,000.00.
2015 – 2017: ESCAPE Family Resource Center, served on the Board of Directors. For the past multiple years, Young-Ellis chaired and co-chaired the semi-annual CLE fundraiser, "Lawyers Luncheon Series". In October 2015, set the all-time record for attendance and gross/net fundraising total.
2008 – Current: Participates as a sponsor and volunteer in the Texas Trial Lawyers Association "Adopt a Classroom for Christmas". The day provides a Christmas Party for the children, including lunch, music, activities and gifts. For many children, this is the only holiday gift they will receive.
2010 – Current: Humanitarian in Uganda, East Africa. Young-Ellis has been traveling to Uganda since 2010. Young-Ellis and her husband exclusively sponsor Bukirayi Village underwriting the water wells, and construction of the church and 2-room medical clinic. In 2011, Young-Ellis led a graduate team from the University of Texas @ Austin School of Architecture to Tororo, Uganda. The work focused on sustainable school structures for the less privileged children.
Honors & Awards
2011- 2016: 5th consecutive year by Texas Lawyer, voted Texas Best in Structured Settlements
2015- 2016: 2nd consecutive year by Texas Lawyer, voted Hall of Fame, Texas' Best
2014 U.S. Army as Honorary Colonel
2013 U.S. Army as Honorary Soldier of the U.S. Army Horse Calvary Detachment
2013 Texas Executive Women "Women on the Move"
2013 Houston's 50 Most Influential Women
2013 Houston's Most Beautiful
2012 ABC/13 Women of Distinction
2012 Chamber of Commerce Heart of Service Award
2011 Houston Livestock Show and Rodeo Trailblazer Honoree
2011 Soaring Patriotic American Eagle Founder's Award
Personal Status & Contact Information
Married to Commissioner Joseph R. Ellis, Harris County Housing Authority. Ellis is a retired Major, U.S. Marine Corps.