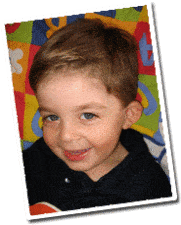 Houston Children's Charity is a 501(c)(3) non-profit organization dedicated to improving the quality of life for Greater Houston's underprivileged, abused and disabled children who have been otherwise left behind. The scope of our support is limited only by the availability of resources. Our goal is to leave no legitimate request for assistance unanswered.
It all began as a fundraiser for Laura Ward's own children's school – five bucks a head for a spaghetti dinner in the high school gym of a private Christian school. Over seventy million dollars and thirty years later, her drive to help children in need ranks her among the top Executive Directors of children's charities.
Since 1996, through an array of capital and operating support, HCC has provided program services for over 300 agencies and more than 3,500,000 children. In addition, the Becker Emergency Fund has provided over $100,000 to assist families in an emergency crisis situation.
Through our "Chariots for Children," program is dedicated to providing safe and efficient transportation to families of disabled, wheelchair-bound children through handicapped accessible vans. Since 1996, HCC has awarded 90 passenger vans, 59 wheelchair accessible vehicles, 3 box trucks, 1 car, and 2 vehicle modifications to 94 agencies and 61 individual families and counting.
In 2001, Houston Children's Charity introduced the "Limbs for Life" program. This platform provides myoelectric and body powered prosthetic devices at no charge to families with children who have tragically suffered the loss of limbs. Fitting these children with prosthetic limbs as soon as possible after traumatic amputations or injuries helps them to reclaim their lives.
Thanks to the generosity of our many supporters, scholarships are being provided to enable underprivileged youth to attend college, potentially breaking the cycle of poverty in their families. HCC has awarded scholarships, totaling $240,000, to deserving Houston area students through the Houston Children's Charity Scholarship Fund.
In 2006, Houston Children's Charity has pledged a gift in the amount of $1,000,000 to establish the "Houston Children's Charity Family Emergency Fund at Texas Children's Cancer Center." This fund is used exclusively for the fulfillment of the needs of the children and the families of children under treatment in Texas Children's Cancer Center. HCC renewed this pledge in 2016 with another gift of $1,000,000. 
The doors opened to the "HCC Closet " with GREAT success in 2009. Appointments are made giving clients an opportunity to "shop with dignity" in the boutique-styled rooms while selecting items for each and every member of their family. The unique and special feature of the "HCC Closet" is that all donated items are provided at absolutely no cost to our clients.
The ever-growing list of essential supplies needed for academic excellence should not leave families struggling. Our "Back2School" program has been paving the road for success for under-served children in Houston since 2005. We believe that all children, regardless of their socio-economic status, should walk into school, on day one, with a backpack and the basic supplies needed to succeed. Beginning with just one school district, our program now encompasses a number of independent school districts, charter schools across 5 counties and has helped more than 20,000 children.
Too many of Houston's children do not have beds and are sleeping on the floor. An opportunity for "A Better Night's Sleep" is provided through our monthly bed distributions. Through this program, every child's opportunity for sweet dreams starts with a twin mattress set, bed frame, sheets, pillow and blanket. Since its inception in 2007, HCC has provided over 20,000 beds to children.
In 2010, Houston broke the 1980 record of 32 days over 100° temperatures and ended up with 46 days over that 100° mark. Can you imagine spending 46 days in that kind of heat without an air conditioner? In 2011, out of need in our community, HCC launched "Kool Kidz." Many families don't have an air conditioner and with our Houston summers it can be brutal. This program has allowed 98 families the opportunity to stay cool during the hottest months of the year.
Each year, during our annual Easter and Christmas Parties, Christmas Toy Distributions, Adopt-A-Family programs, the greater Houston areas underserved get to experience some of the joys of life. Along with these events, additional Sports Outings and Cultural Event, help disadvantaged children expand their horizons. Helping the children of our community provides a positive outlook on their futures and the future of our community.
Houston Children's Charity benefits from a "hands on" Board of Directors which provide over 40% of the total funding. Combining careful decision-making with rapid response allows HCC to efficiently and effectively meet children's needs.
Our supporters come from all walks of life. They are people who understand that caring means giving themselves. You will often see members of the Board of Directors, many of the busiest and most high profile executives in Houston, working hand-in-hand among volunteers chaperoning children at our Annual Children's Events. More often than not, our volunteers feel they receive much more than they give.
Houston Children's Charity seeks an ever-broadening base of support, dedicated sponsors and committed volunteers to expand its ability to help children. There are numerous avenues of participation available for any individual or corporation willing to provide resources to assist children. HCC measures success by the number of children's lives that are touched, and that is dependent upon how many of you, as individuals or companies, are willing to give of your resources, talents and time.