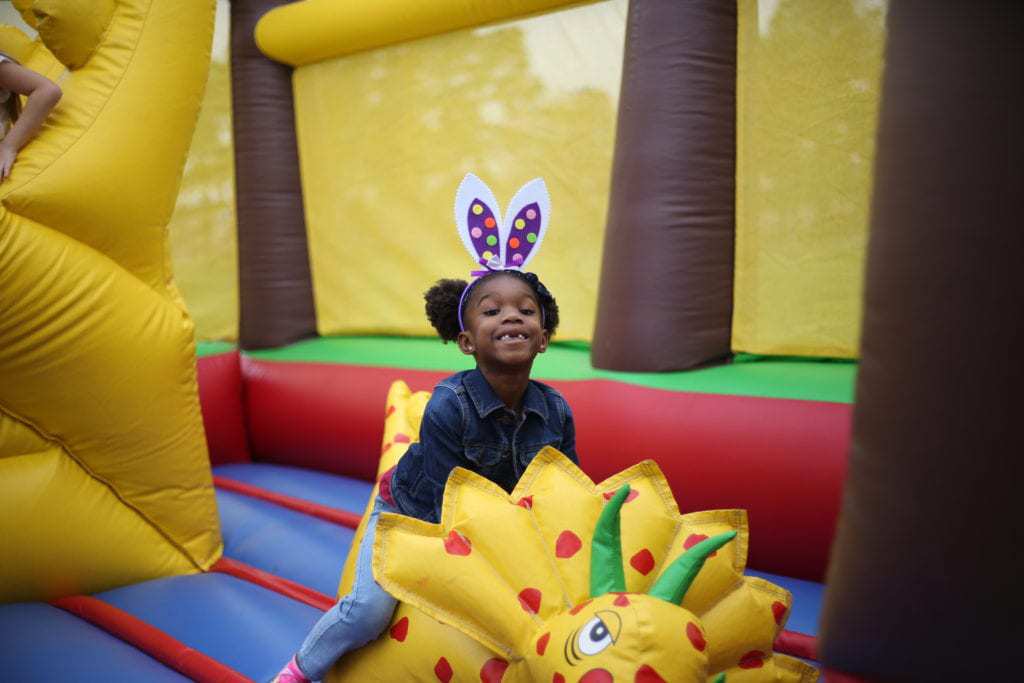 HCC hosted its Annual Easter Party on March 3, 2018 at Northland Christian School where more than 300 children from Houston-area agencies and families played games, rode ponies, painted faces, AND hunted over 17,000 candy-filled Easter eggs! PLUS every child walked away with their very own Easter basket!
Special thanks to the donors and volunteers who made it happen: Gary Becker, Gary Justice, Dan D'Armond, Randy Lowry, Lois Moore, Bob Ogle, Kristina Somerville, Consolidated Services of North America, Briggs Equipment, CoffeeIcon, April McGee, Sugar Dose, Carol Sawyer, Wendy's, PepsiCo, Asurion, Whataburger, Borden Milk,  NCL Wildflowers, Kim & Craig Finnigan, Chris Merrill & Stevie Morgan, Maricella Reed, 501st Legion, Spiderman, Klein Volunteer Fire Department, HPD – Recruitment Division, Sugar Land Skeeters Swatson, PAL Dancers, Jenny Man Photography, Landry's, Inc., Greystar, Houston Methodist, Abundant Light/Luminous Star, Macy's, YHHCC, and Continental Societies.
Of course the day wouldn't be possible without our friends at Northland Christian School and Carolyn Lemm who generously donate their facility and time so that our special children can make memories to last a life time.