Become a Chariots for Children Sponsor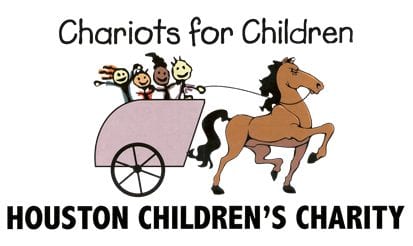 HCC is seeking corporate sponsors who share our vision of providing safe and efficient transportation for wheelchair-bound children in Houston. These vehicles provide a means to much-needed treatment, doctor's appointments, school activities, and is a first step into a larger world full of adventure and options that were once thought unattainable. One of these vehicles can be a life-altering solution for an entire family.
If your organization or company would like to sponsor a vehicle for one of these families, contact HCC President, CEO & Executive Director, Laura Ward at 713-524-2878 today. Or find out more information about our Chariots for Children program and our 2016 Van Recipients as well as the Program's History.