Houston Children's Charity Celebrates World Kindness Day with A BEAUTIFUL DAY IN THE NEIGHBORHOOD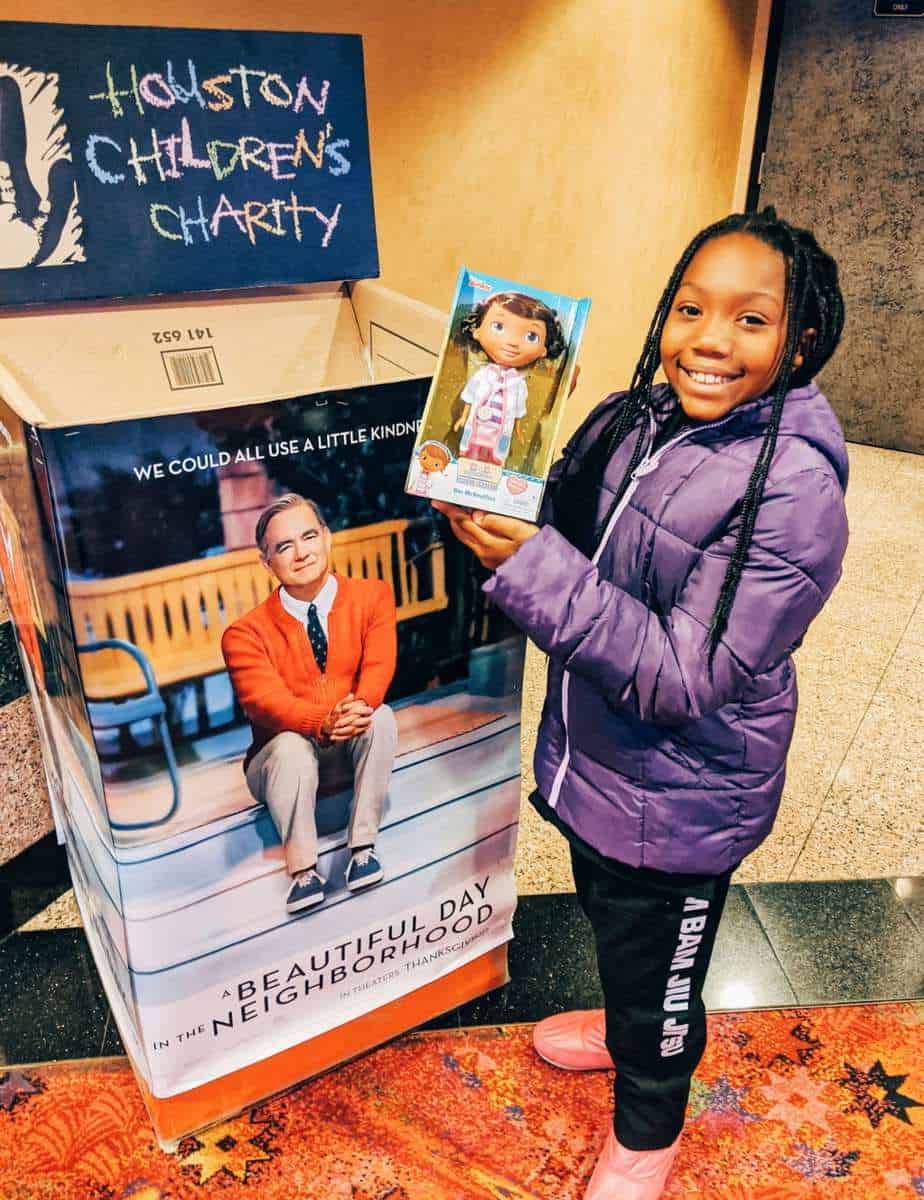 Wednesday, November 13th, 2019 marked World Kindness Day. Houston Children's Charity celebrated by hosting an advance screening of the highly-anticipated holiday season film, A BEAUTIFUL DAY IN THE NEIGHBORHOOD. Two-time Best Actor Academy Award winner, Tom Hanks, portrays the beloved Mr. Rogers in this true story of how the TV host significantly impacted a young reporter's volatile outlook on family life. Invited screening attendees (including HCC board members, organization partners and winners from a social media giveaway) were asked to bring toy donations for Toys for Tots and winter clothing for the HCC Closet. Their generous contributions filled an entire bin of items! What a tremendous way to celebrate World Kindness Day. We thank everyone who donated and hope you enjoyed the movie as much as we did.
A BEAUTIFUL DAY IN THE NEIGHBORHOOD opens nationwide in theaters on November 22nd.