Tiff's Treats Honors HCC During Webster, TX Store Grand Opening With Cookies for a Cause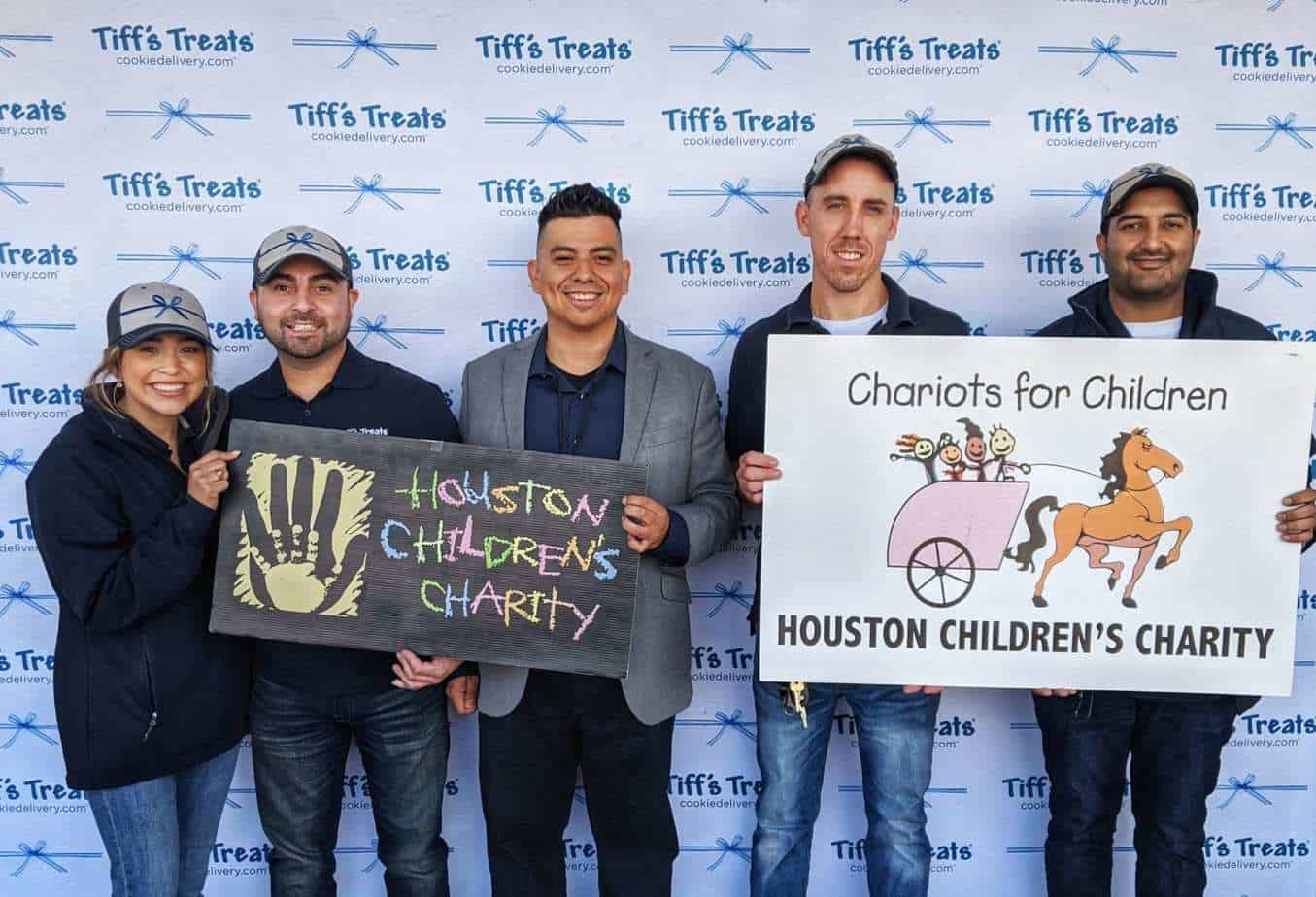 On Saturday, November 16th, 2019 the smell of warm, baking chocolate chip cookies should have been more than enough reason to celebrate, but there was so much more than that! The day marked the grand opening of the newest Tiff's Treats location in Webster, Texas. Hundreds of people were lined up all the way from the entrance to the street (some even spending the night, hoping to receiving a $100 gift card!) in anticipation of snagging a dozen for $5 between 9am to 1pm during their Cookies for a Cause event. Sales up to $5,000 during this time would be graciously donated to charity and, as fortune would have it, Houston Children's Charity was Tiff's Treats' selected beneficiary for this special grand opening event!
HCC would like to express a huge thanks to our newest partner, Tiff's Treats, and the Webster community for their tremendous support. Guests were also invited to bring toys to donate to Toys for Tots and we extend our extra special thanks for those gifts as well! This outpouring of generosity made the day all the more sweeter and we were so happy to be a part of it!