Chariots for Children Van Distribution May 5, 2021
Rolling Forward with Chariots for Children
Houston Children's Charity awarded NINE wheelchair-accessible vehicles to families in need!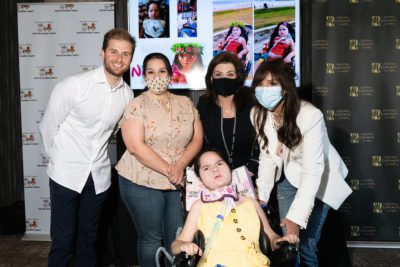 ---
On May 5, 2021, HCC awarded nine handicapped-accessible vans to deserving children and their families. Generous donors made these gifts possible:  five by The Fant Foundation, three by The Guill Family, and one by You First Foundation. With sponsor representatives, emcee Patrick Fertitta and HCC President & CEO Laura Ward presented van keys to nine amazed families. Board members Jana Fant, Bog Ogle, Gary Becker, and Grant Guthrie were there to celebrate the life-altering gifts.
Tilman Fertitta, HCC Chairman of the Board and Landry's, Inc. owner, generously hosted the van distribution at Willie G's Seafood. HCC's dedicated volunteers ensured families and children found their new van and our partners from Adaptive Driving Access taught caregivers how to safely operate the equipment for their upcoming family adventures.
It was a remarkable day for everyone in attendance, especially our recipient children who can explore a little more of the world around them – thanks to our incredible sponsors!
---
Special Thanks to Sponsors:
The Fant Foundation / Jana & Richard Fant
The Guill Family
You First Foundation
---
Matthew and his family just received a new Chariot sponsored by The Fant Foundation and is has already changed the way they live life! Here is what Matthew's mom, Millanigaye, has to say:
"Thank you for the wonderful precious gift of this van. I have an 11 year old son that has cerebral palsy and is very difficult to move around. Previously without this van, there were many occasions we could not attend because of lack of mobility. This includes social functions, school functions and going to church. Now that I have this van I am able to bring Matthew wherever he needs and wants to go. My deepest thanks goes out to you from me and my family."

- Millanigaye, Matthew's Mother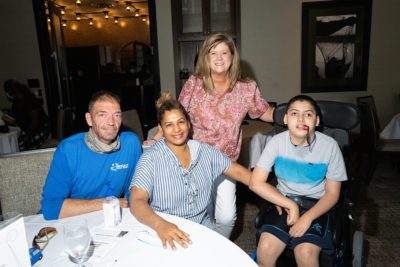 Since 1996, HCC has awarded 91 passenger vans, 150 wheelchair-accessible vehicles, 3 box trucks, 1 car, and 2 vehicle modifications totaling 247 life-altering chariots to agencies and individual families.