HCC Welcomes David B. Atkins to the Board of Directors!
Please join us in welcoming our newest Board Member!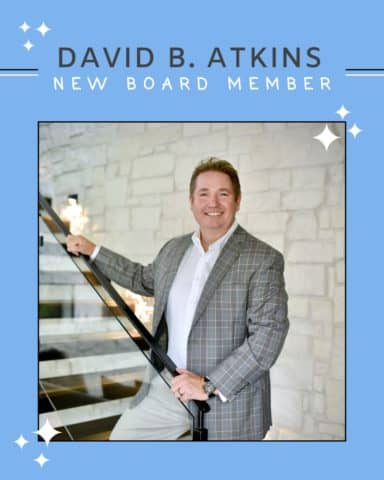 Houston Children's Charity proudly welcomes its newest member to our Board of Directors, David B. Atkins.
David is an influential residential real estate professional who was taught at an early age by his father to give back to his community. He is setting a shining example for his children through his commitment to and support of our Kids. David brings years of leadership and expertise that will greatly help improve
the quality of life for Greater Houston's underprivileged, abused, and disabled children.
We look forward to serving our special children alongside David!